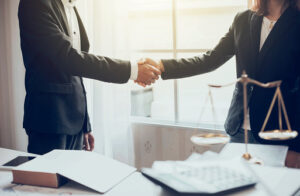 New jersey has two kinds of criminal offenses: indictable crimes and disorderly persons offenses. By using these Cape May County criminal lawyers, citizens open themselves up to a better chance of learning their rights. When working with a New Jersey Criminal Defense Attorney, citizens can expect an aggressive and protective approach to ensuring the full availability of your Constitutional Rights. It is through this kind of persistence that citizens can have their punishments diluted down for the offenses charged. For those already bearing a criminal record seeking it to be removed, they will need to work with an expungement attorney in Wildwood, NJ.
The burden of proof lies on the state to prove beyond a reasonable doubt that those charged are guilty to all the elements of the crime. At Barry, Corrado & Grassi, the criminal defense team is led by Joseph C. Grassi. Serving as one of the best Cape May County criminal lawyers, Grassi has been recognized as a Certified Criminal Trial Attorney by the Supreme Court. The representation provided ensures the protection of your individual rights.
He is an active member of NJAJ, a statewide  association of over 2,400 members in private practice and public service, paralegals, law clerks, law students and law school graduates not yet admitted to the bar. NJAJ is dedicated to protecting New Jersey's families by working to preserve and strengthen the laws for safer products and workplaces, a cleaner environment and quality health care. Grassi served as president of NJAJ from 2011-2012
.