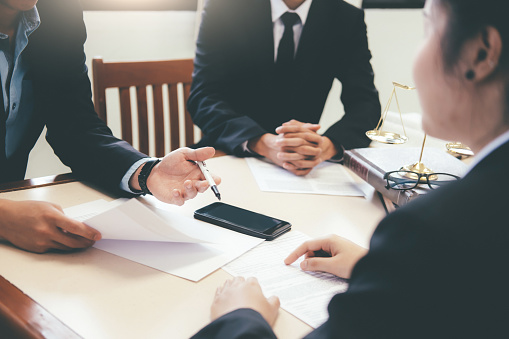 At Barry, Corrado & Grassi, we are the firm to call when you need Cumberland County lawyers that represent the side of the people. We are based in Wildwood, NJ, and we serve clients throughout the South Jersey coastal region. Our practice has been representing people and businesses in the community for over four decades, and we fight tirelessly for our clients' interests and rights.
Our Cumberland County Lawyers' Services
Our attorneys represent Cumberland County residents in multiple practice areas, including:
Personal Injury. If you have been seriously injured or have lost a loved one in a preventable accident, we can help you navigate the legal system and receive fair compensation. We represent a wide variety of cases, including victims of accidents and crimes. We work with victims who have been suffering from car accidents, workplace accidents, defective products, hospital incidents, prescribed drugs and much more.
Maritime Law. If you or someone you love has been seriously injured in a maritime accident, you should seek an attorney who is familiar with federal maritime laws. You have the right to seek compensation, especially in cases of neglect. Maritime laws regarding personal injuries are overseen by federal laws and regulations, and our attorneys will be fully prepared to help you through the courts and achieve fair compensation.
Real Estate and Land Use. Our real estate attorneys are experienced in representing land owners, developers, corporations and lenders in Cumberland County transactions. We meet with you to establish your needs and help navigate through the state's complex laws to meet your objectives.
Criminal Law. If you have been accused of a crime, you need effective legal representation. Our Criminal Defense Attorney will fight for and protect your Constitutional rights. We also assist clients in expungement cases, to have arrest information removed from public record. We assist clients who have been charged with DUI and other criminal offenses.
Civil Rights Law. We can represent you in civil rights violations, whether they are in your workplace, by law enforcement, or in places of business. We have successfully represented clients in multiple forms of discrimination, and we work to protect your civil rights.
Estate Litigation. When you need legal assistance in estate cases, we can provide the expertise you need to resolve disputes. We bring our valuable experience to your situation, and work to achieve the best possible outcome.
Sexual Assault Cases. Victims of sexual assault go through a great deal of pain and shame, and their abusers…and the institutions that enable them…should be held accountable. We have years of experience representing sexual assault victims in South Jersey. We work to protect your rights and confidentiality and get the justice you deserve. We welcome you to contact us through our confidential chat service here, and you may use "Anonymous" in the name field.
Whatever your reason for needing experienced and successful Cumberland County lawyers, call on Barry, Corrado & Grassi to fight for your rights. Contact us today and request your initial consultation.
Proudly Serving: Millville | Vineland | Bridgeton | Buena | Maurice River| Commercial Township | Fairfield Twnshp