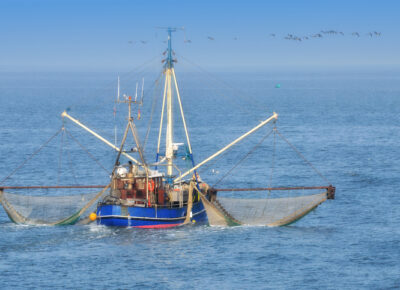 Maritime law, also known as admiralty law, refers to U.S. laws and regulations, including international agreements and treaties, governing activities in navigable waters or the open sea. These laws provide maritime workers with compensation for injuries suffered offshore. Federal courts have jurisdiction over maritime law.
Your Rights Under Maritime Law
Maritime injuries are even more complicated than injuries that occur on land. The laws are different, the timing is different, and the remedies are different. Maritime law is federal law, which means state personal injury law does not apply. Any accident that occurs at sea or in connection with working at sea will fall under maritime law. Maritime accidents include fishing accidents, recreational boating accidents, ferry accidents, cruise ship accidents, tanker accidents, tug and barge accidents and more. If you were hurt in a maritime accident, whether you were working at sea or out enjoying the water as a passenger, you need an attorney who focuses on maritime law and is familiar with the details. If you suffered a serious injury while working in the maritime industry it is your right to seek compensation from your employer to protect your family and your livelihood. If a loved one died while engaged in maritime work you may also be able to file a claim. A maritime attorney at our firm can assist you in this undertaking. Call us today at (609) 729-1333 to speak with our Cape May County Maritime injury attorney. We provide Free Case Evaluation.
Jones Act Lawyers
The Jones Act offers legal protection to seamen and other sea workers who have been injured while working on the high seas. The Jones Act covers people who work on fishing boats, commercial ships, water taxis, ferries and other boats. If a worker is injured in a boating accident, that worker is entitled to certain types of compensation. Barry, Corrado & Grassi in Cape May County provides knowledgeable legal assistance to people injured in boating accidents.Whether you are looking to get in touch with a New Jersey Maritime injury lawyer or a Maritime injury attorney in Wildwood, NJ, give us a call at (609) 729-1333.
How We Can Help
Barry, Corrado & Grassi is highly experienced in maritime law. We understand the differences among the federal acts and know the complexities of the law and how to use our knowledge to get you the compensation you deserve. We represent workers along the New Jersey Coast, as well as in all other navigable waters throughout the United States and along the coast. We bring experience and passion to every case. If you have been injured at sea, contact the attorneys at Barry, Corrado & Grassi to schedule a free initial consultation to discuss your case and how we can assist.
Call Now or Click Here For A Free Case Evaluation: 609-729-1333.