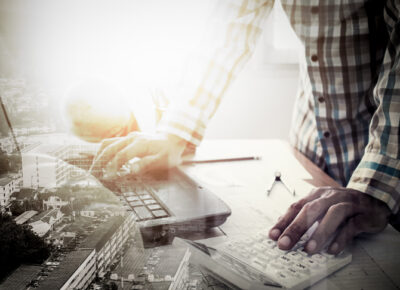 Barry, Corrado & Grassi assists owners, developers, corporations and lenders with real estate transactions with all aspects of land use and development approval.
Our attorneys identify potential challenges, and then steer a course through the complex regulatory environment to meet our clients' objectives. To get help from our Cape May County zoning & land use attorney or a New Jersey zoning & land use lawyer, call (609) 729-1333 right away.
Regulatory Approvals
Lawyers in this practice handle planning and zoning issues, environmental review, shoreline and wetland protection regulations and permitting, historic preservation, licensing and easement matters.
We partner with project architects, engineers and other project consultants, lenders, government staff and officials, and community members to deliver creative, cost-effective regulatory approvals to our clients.
We also perform due diligence development approvals, perform due diligence review regarding land use issues relevant to real estate transactions and we advise property owners on land use and regulatory consequences of eminent domain actions.
Our Real Estate Zoning and Land Use Team
Our zoning and land use team has served on a local planning board, performed as planning board solicitor and have experience handling matters including:
Subdivisions
Variances
Land Use Planning
Plat and Site Plan Applications
Appeals of adverse land use decisions
Special permits
Historical preservation districts
Call Now or Click Here For A Free Case Evaluation: 609-729-1333.
Real Estate Zoning and Land Use Local Information
For specific information on zoning and land use for municipalities in Cape May County, follow the links below or talk to a Zoning & land use attorney in Wildwood, NJ at (609) 729-1333