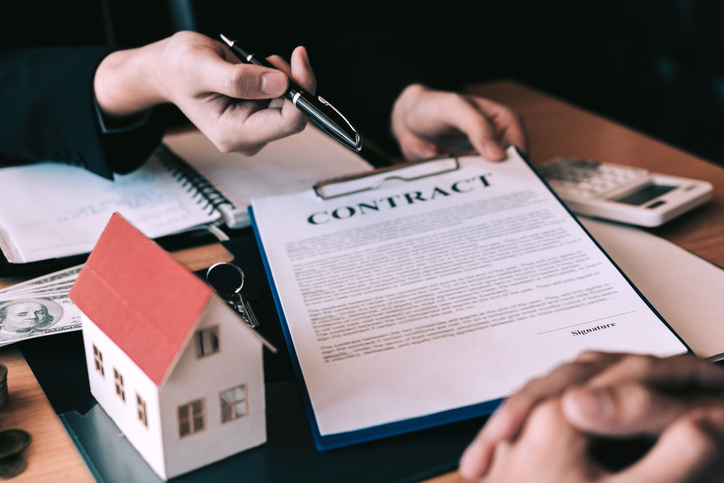 Barry, Corrado & Grassi is a full service law firm based in Wildwood, NJ, and we are your professional choice for Jersey Shore real estate lawyers. Our firm assists and represents land owners, mixed-use developers, corporations and lenders with most every type of transaction, and with every aspect of both land usage and development approvals.
New Jersey real estate laws are extremely complex, and buyers, sellers, and renters of land at the Jersey Shore especially need to be aware of any legal challenges. At Barry, Corrado & Grassi, we identify any potential problems in transactions and steer you through complex regulations to meet your objectives. You have more important things to concern yourself with as a land owner or buyer; let us handle the legal end of your development and ensure that your transactions are legal and that your business is compliant with state regulations.
Our real estate attorneys regularly handle multiple aspects of real estate, including: planning and zoning, environmental reviews, shoreline and wetlands protection, historic preservation and licensing. Our partners include project architects and consultants, engineers, lenders, government officials, and community members, and we work to provide cost-effective and creative solutions for our clients. We also perform due diligence reviews and advice property owners regarding land use issues and eminent domain laws.
Our attorney Frank Corrado represents our clients in regards to real estate matters, both for developers and individuals. His areas of practice include municipal law, zoning, planning and land use, and business litigation.
Our Jersey Shore Real Estate Lawyers' Services
As premier Jersey Shore real estate lawyers, we also have a zoning and land usage team on staff with years of experience handling other regulatory matters, including:
Subdivisions
Variances
Land Usage Planning
Adverse Land Use Decision Appeals
Special Zoning Permits
Historical Preservation Concerns
If you are at a legal crossroads concerning Jersey Shore real estate, and need attorneys that can help you achieve your objectives, call on Barry, Corrado & Grassi now at (609) 729-1333, or use this form to request a consultation. We have the experience, expertise and commitment to help you with all of your real estate legal needs.
Click here for specific information regarding zoning and land use in Cape May County municipalities.