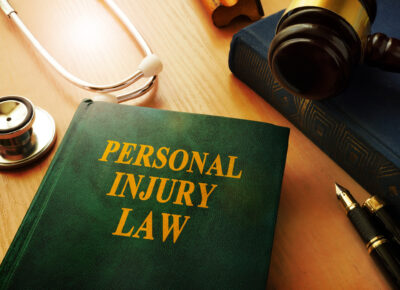 Barry, Corrado & Grassi is your local answer in your search for Middle Township personal injury lawyers. We operate close to you from our Wildwood, NJ office, and we are attorneys on the side of the people. We're ready to be in your corner, and we take on big corporations, insurance companies and healthcare industry giants. If you or a family member are a victim of an injury that could and should have been prevented, reach out to us to fight for the compensation you deserve.
When you've suffered injury from an accident, defective product or other negligence, your first priority should be to seek medical attention immediately. This is not just for your health concerns, although that is an important reason. A trained medical physician's examination can uncover deeper issues that may cause you future health problems. But in addition, many injuries require investigation from a medical professional, and if you do not seek medical help immediately, an insurance company will focus on your lack of urgency.
For more important things to know about what to do when injured, click here.
Take Care of Yourself First – Then Call Our Middle Township Personal Injury Attorneys
Remember, take care of your health first and get professional advice. Once you've done so, be sure to choose your personal injury attorney based on their experience and knowledge. Insurance companies fight every step of the way to avoid compensating victims, and they use plenty of tricks. Your lawyer should be ready to respond to their tactics, gather all of the necessary facts, and make you aware when the journey will be rough. Personal injury cases can be very stressful, especially as they continue on for months.
At Barry, Corrado & Grassi, we have years of successful experience trying personal injury cases, and we know how to best prepare you whatever your injury. Personal injury cases we've litigated include:
Car/Truck Accidents
Slips and Falls on Dangerous Surfaces
Injuries in the Workplace
Commercial Fishing Injuries
Medical Malpractice
Sexual Exploitation and Assault
Animal Bites
Police Misconduct
If you have been suffering physically, emotionally and financially from negligence or misconduct, it's time to hire an attorney and fight back. Don't wait any longer – reach out to the Middle Township personal injury lawyers at Barry, Corrado & Grassi today and request a consultation. Get started on the road to a better life today.
Visit our Facebook page for testimonials, advice, and more!