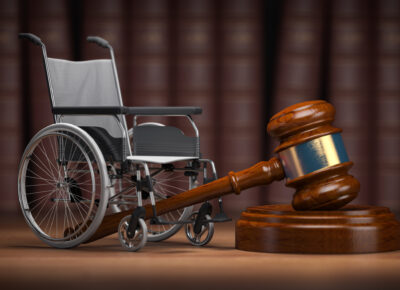 You never expect it to happen, and you never ask for it – but one day it happens. You or someone you love is seriously injured in a preventable accident. Suddenly you're facing the inability to work and provide, a mountain of medical bills, and emotional strain and anguish at the change in your life. When you need an attorney to win compensation for your suffering, reach out to Barry Corrado & Grassi. We're your established choice for Steelmantown personal injury lawyers, and we help you get the compensation you deserve.
When you're suffering from a serious injury from a defective product, a work accident, or a fall in an unprotected environment, it affects everything in your life – your ability to earn, your healthcare costs, and most of all your enjoyment of living. That you are struggling from an injury that shouldn't have happened is bad enough. Let us help make your future easier and better.
Before Calling A Steelmantown Personal Injury Lawyer
The most important thing for you to do following an accident is to seek medical help immediately, and request a thorough physical examination. Even if you aren't feeling pain in certain areas of your body, a physician can diagnose problems that could cause you great struggles in your future. When you take legal action against a big company or insurance provider, having medical evidence on your side is absolutely vital. An insurance company will also pounce on your unwillingness to seek medical attention right away.
When insurance companies are involved in injury litigation, another tactic they will use is admitting to the negligent party being at fault, but claiming your injuries had another cause or that you are faking the injury. Again, this is another vitally important reason to have all of the medical evidence you can get on your side.
So take care of your own health and diagnosis first. Once you've done so, reach out to Barry Corrado & Grassi, and request your initial consultation. Let us be your Steelmantown personal injury lawyers – our attorneys represent the people, and we are ready to take on large corporations, insurance companies, or the government. We'll review your case with you, let you know what to expect and when to prepare for a difficult fight, and represent you zealously to get you the compensation you deserve.
If you're interested in personal injury law updates and other important information, be sure to Like our Facebook page!