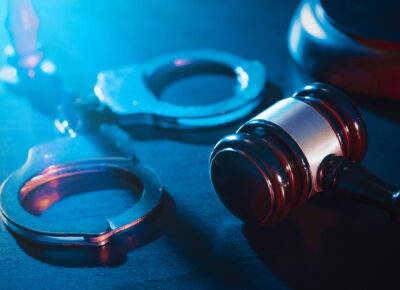 When you have been arrested and charged, and are facing fines and possible prison time, you are likely frightened and stressed and don't know what to do. Your first step should be to contact Barry, Corrado & Grassi – we are your established choice for Stone Harbor criminal defense lawyers. Our office is located minutes away in Wildwood, and we represent individuals in both misdemeanor and felony cases throughout Cape May County. We zealously defend your Constitutional rights, and we fight to have convictions and arrests removed from your record.
Remember that when you have been charged, whether it's for DUI, assault, or any criminal offense, that the state is required to prove your guilt beyond a reasonable doubt. There needs to be certified reasons for any search and seizure, and charges must be within defined boundaries. The arresting police and prosecutors must not only follow our country's laws, but our state's laws as well.
In DUI cases, however, you should also be aware that the state of New Jersey is tough on such cases, and fighting charges is an uphill battle. Anyone who drives a car or operates a boat with a Blood Alcohol Content of 0.08% or greater is considered to be driving under the influence, and the state imposes greater penalties and larger fines for higher BAC levels.
To successfully fight a DUI case, your defense attorney must carefully investigate the arresting police procedures, and reviewing the breathalyzer test with an expert. You need a criminal defense lawyer with experience and knowledge of the procedures representing you…be sure to choose the right one.
If you've been arrested and charged with a DUI or other serious crime in Stone Harbor, whether or not you are convicted, the arrest will be part of your public record. This can be a great hindrance to your future, when you are seeking employment, housing or other opportunities.
Barry, Corrado & Grassi can assist you in having the record of your arrest expunged from the record, and wipe the slate clean for your future. We have experience with having records expunged for both innocent parties and have helped people who have been convicted as well. If an arrest on your record is hampering you from living your life, ask us about expungement cases and how we can help.
Contact Your Stone Harbor Criminal Defense Lawyers Today.
We know how difficult and stressful being charged with a crime is for you or anyone else. Make sure you have experienced and effective legal representation. Request your free consultation here, and let us hear your story. We are your choice for Stone Harbor criminal defense lawyers – we will zealously advocate for your rights, your freedom, and your future.