Cape May Estate Lawyers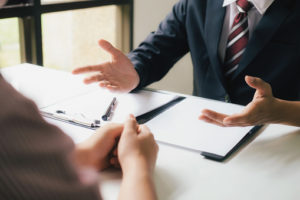 Barry, Corrado & Grassi provide the top educated Cape May estate lawyers. The attorneys at Barry, Corrado & Grassi work diligently for their clients, parsing away challenges and then seeking the clearest pathway possible through the complexities that make up the regulations in place. They assists owners, developers, corporations and lenders with real estate transactions with all the inner workings of land use and development approval.
Serving as a Trustee for the New Jersey State Bar Association and is a Certified Civil Trial Attorney, Stephen W. Barry handles personal injury defense and estate disputes. Not only does he specialize in real estate, he also practices in commercial fishing and business. Under this umbrella, he concentrates his practices on maritime injuries, vessel collisions, and death cases.
Suzanne Pasley specializes in plaintiff personal injury litigation, estate litigation, and social security disability legalities. She received her degree, from Rutgers University School of Law, Camden. During her career in the legal field, she served to John F. Callinan as a law clerk. Previously she was an associate to Eisenstat, Gabage and Furman in Vineland and Rubins, Waldron & Barry in Wildwood. Pasley spent several years with her practice, and even worked as the middle school's coach for their County Bar Mock Trial Program for several years
For legal advice from Cape May estate lawyers, contact them at:
2700 Pacific Avenue
Wildwood, NJ 08260
Phone: (609) 729-1333
Fax: (609) 522-492