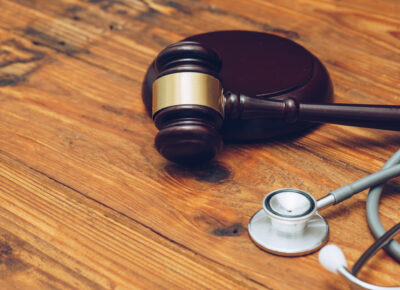 No one ever sees it coming and no one ever asks for it – but one day, you or someone you love could become a victim of a preventable accident, and may be suffering greatly as a result. If this has happened to you, you need an attorney with experience to fight for your rights…to help pay for your medical bills, your lost ability to earn a living, and the emotional stress of your suffering. Barry Corrado & Grassi are your Dennis Township personal injury lawyers – we are zealous advocates for victims, and we help you get the compensation you deserve.
Injuries can be a result of defective products, company negligence on their grounds, unsafe workplace accidents, harmful prescription drugs or many other causes. Whatever the case, a serious injury can affect everything in your life. You may no longer be able to work and provide, you may have astronomical medical bills, and your relationships and enjoyment of living undoubtedly has suffered. If your personal injury could have been prevented, we can help.
Before You Contact A Dennis Township Personal Injury Attorney
The most important thing to do when you've suffered an injury is to seek medical attention immediately, and not just because it's best for your health. You need a thorough examination from a medical doctor who can take X-rays and needed tests to find injuries that may cause future problems that you aren't feeling now. You need the medical evidence on your side, and an insurance company will demand to know why you didn't initially seek medical attention for a problem you didn't anticipate.
Also, understand that one of insurance companies' favorite tactics is to deny responsibility for the injury, even while admitting to responsibility for an accident. They may claim that your injury is the result of another cause, such as arthritis or disease, or that you are faking the injury. It's another very important reason to have medical evidence in your case.
So take care of your health first – and then reach out to the Dennis Township personal injury lawyers at Barry Corrado & Grassi for an initial consultation. We represent people like you against insurance companies, large corporations, and the government, and we aren't afraid to take them to court when necessary. We'll let you know how to prepare and when you have a difficult fight ahead of you, and we will fight for justice for your suffering. Contact us today to schedule a meeting and tell us your story.
For personal injury law updates and other information, be sure to follow our Facebook page!