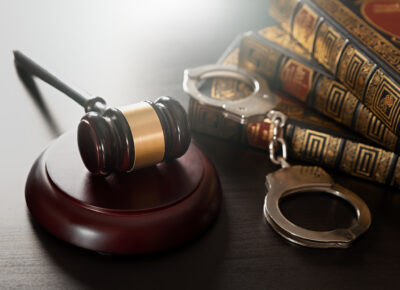 You may have heard the ancient adage that is often attributed to Abraham Lincoln: "He who represents himself has a fool for a client." When you are facing criminal charges, the biggest mistake you can make is to think you can get through this yourself, or hire an inexperienced attorney that was recommended by a friend. You need experienced, knowledgeable lawyers on your side who will zealously fight prosecutors determined to get a conviction. Let Barry, Corrado & Grassi be your choice for Marmora criminal defense lawyers – we have tried multiple types of criminal cases, and we know how to protect your Constitutional rights and fight for your freedom.
Many people fall under common misconceptions when they've been arrested, such as thinking they will not be convicted because the arresting officer didn't read them their rights. In reality, an officer only needs to inform you of your rights if they plan to interrogate you…and you should never concede to an interrogation without your attorney present. Similarly, people allow their homes or cars to be searched because the police threaten them with a warrant…if an officer threatens you with a warrant, let them go and get one!
In these great United States, all of the citizens are protected by rights dictated in our Constitution, and in the state of New Jersey, there are additional laws to protect citizens that officers and prosecutors must follow. Most importantly, you have the right to have an attorney, and your attorney should review the circumstances of your arrest, listen to your side of the story, and protect your Constitutional rights.
The attorneys at Barry, Corrado & Grassi is ready to represent you against multiple types of charges in Cape May County, from low level misdemeanors to violent felonies. If you have been charged with DUI, we will carefully review the arrest and the circumstances surrounding the breathalyzer test. If you have an arrest on your record that is causing problems for you, ask us about our expungement services…we can work to have the arrest removed from your record, and enable you to find a job, rent an apartment, or obtain a professional license.
Contact Your Marmora Criminal Defense Attorneys Today.
If you have been charged, don't wait. Get an attorney on your side with the knowledge and experience to be a zealous advocate for your rights. Let Barry, Corrado & Grassi be your choice for Marmora criminal defense lawyers – we are here to represent you and protect your future. Request your initial consultation now.