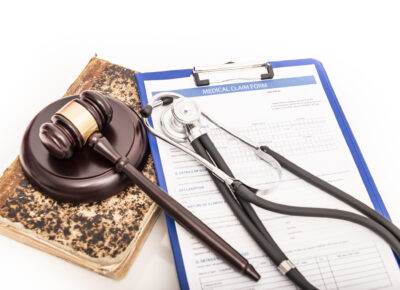 If you are a Sea Isle City resident or visitor who has been needlessly suffering from a preventable injury, reach out to Barry, Corrado & Grassi – we are your experienced choice for Sea Isle City personal injury lawyers. Our office is based nearby in Wildwood, and we have been representing Cape May County residents in personal injury cases for over 40 years.
Before Calling A Sea Isle City Personal Injury Lawyer
If you have been injured, it is vital for you to get yourself thoroughly examined from a medical standpoint. Have your physician fully examine your injury and any possible problems that could grow worse down the road.
This is best for your health obviously, but it's important for another reason: a victim's unwillingness to see a doctor is a top defense tactic that insurance companies use. It's not going to matter to them that you may not have the time or money to make special doctor's visits. An insurance company may also admit fault in an accident, but claim that your injuries had another cause. It's important to have all of the medical evidence on your side that you can get. Don't delay in scheduling any X-rays, MRIs or other procedures that may be needed.
Once you've taken care of your health, call our personal injury attorneys. Whether your injury happened in the car, at work, from a defective product or prescribed drugs, we can help represent you and fight for your legal rights. We're ready to take on insurance companies, healthcare companies, big corporations, or the government on your behalf, including going to trial when necessary.
We'll also be direct with you and let you know if you have a tough fight ahead, and what we believe will be the best strategy for your case. Personal injury claims are often a very difficult process, and it's important that you be informed and have strong attorneys in your corner.
Take care of your health first, and then call your Sea Isle City personal injury lawyers at Barry, Corrado & Grassi or use this online form to request your initial consultation. We're here to help fight for what is yours and live a better future.
Be sure to Follow Our Facebook page for personal injury advice, law updates, and much more!