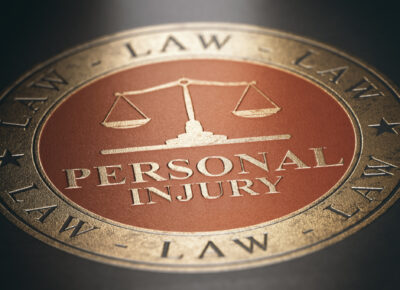 No one asks to be involved in an accident and no one expects it…but one day you may find yourself suffering greatly from a preventable incident. When that happens, you need the services of an attorney to help you achieve compensation…for your medical bills, your lost ability to earn, and the emotional strain you've suffered. Let Barry Corrado & Grassi be your Upper Township personal injury lawyers. We represent you zealously and help you get the reward you deserve.
If you're suffering from an injury from negligence, a defective product, a work accident or whatever else, it has probably affected almost everything in your life…your ability to work, your health care costs, your relationships, and your enjoyment of living. The anguish and suffering of living with an injury that shouldn't have happened is troublesome enough. Let Barry Corrado & Grassi help.
Before You Call An Upper Township Personal Injury Attorney
First things first…get medical attention and a complete physical examination immediately. You may not be feeling pain in certain areas, but a doctor can diagnose a problem that could cause you great struggles in the future. It's extremely important to have medical evidence on your side…an insurance company will pounce on your unwillingness to seek medical attention right away. It's also important for your health in the long run.
You should also be aware that a favorite tactic of insurance companies is to admit to the fault of an accident, but to deny that the accident caused your injury. They might point to other causes, such as another accident, arthritis or another disease, or that you are faking your injury. This is all the more reason to have the medical evidence on your side.
Once you've taken care of your health, reach out to Barry Corrado & Grassi and request a consultation. We are attorneys on the side of the people, and we're not afraid to take on big businesses, insurance companies or the government. We will analyze your case and be honest with you when you can expect a difficult fight ahead, and we will fight for justice for you and for your family. Contact us today to get started achieving the compensation you deserve.
Follow our Facebook page for updates and other information!