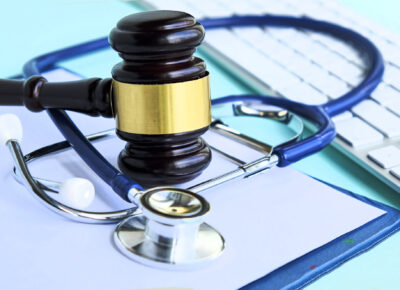 No one ever sees it coming, and no one ever asks for it – but many people have had their lives permanently changed from an accident that could have been prevented. If that has happened to you, you likely need financial assistance…from a lost ability to earn, medical bills, and/or incalculable emotional suffering. The law firm of Barry Corrado & Grassi are here to be your answer for Woodbine personal injury lawyers – we will zealously represent you and help you receive the compensation you deserve.
If you've suffered an injury from a defective product, a preventable work accident, medical malpractice or negligence, it has likely affected nearly every aspect of your life. You may no longer be able to work or enjoy your usual daily activities. You may be struggling with your relationships and your overall enjoyment of living. Living with the suffering from a preventable injury is difficult enough. Let our attorneys help make your future easier.
Before You Call A Woodbine Personal Injury Lawyer…
The most important thing to do immediately after you've been injured is to seek complete and thorough medical attention. You might not be feeling pain right now beyond the obvious, but there could be long term effects from an accident that you don't sense right away. Having the medical evidence on your side is extremely important. An insurance company will demand to know why you didn't see a doctor right away, and may claim your injury had another cause.
It's also important to know that insurance companies are going to do everything possible to avoid compensating you. From denying that the accident caused your injury, to attempting to show you are faking the injury, there are multiple reasons to make sure you have as much solid medical evidence as possible on your side.
After you've sought medical attention, contact the attorneys at Barry Corrado & Grassi for an initial consultation. Our Woodbine personal injury lawyers are here to represent the people. We are willing and able to challenge big businesses and insurance companies, and go to trial if necessary. We will thoroughly analyze your injuries and the evidence, and we will fight for justice and compensation for your suffering.
Please seek medical help as soon as possible. Once you've done so, contact us here to request a consultation and tell us your story. We look forward to helping you get the relief you deserve.
Be sure to follow our Facebook page for advice, personal injury law updates and other vital information!