On Wednesday, February 15, 2017, the Appellate Division issued a decision in the case of Heredia v. Piccininni ordering a new trial because the court below failed to conduct full and fair voir dire during jury selection.
The Appellate Division agreed with Barry.Corrado.Grassi attorney Oliver Barry, who authored the legal brief and argued the appeal before the court, that the trial court's failure to question potential jurors deprived the parties of a fair trial and necessitated reversal.  Attorneys Dan Rosner and Ed Tucker of Rosner & Tucker, P.C. in Vineland, New Jersey and Frank Corrado of Barry.Corrado.Grassi were also instrumental in the drafting of the appellate briefs and preparing for argument.
Voir dire is the process before trial where potential jurors are questioned to determine if can be fair and unbiased based on the facts and issues in a particular case.  The New Jersey Supreme Court issued mandatory directive 4-07, which requires that judges ask open-ended questions of each juror as part of the process.  This requirement is critical to the parties because it gives the attorneys involved a chance to explore whether potential jurors possess any implicit bias that might affect their ability to impartially consider the case.
Going forward, this decision will help litigants on both sides of the aisle get a fair shake by ensuring a comprehensive and open jury selection process.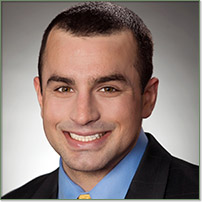 Oliver Barry is an associate at Barry.Corrado.Grassi  PC who focuses his practice in civil litigation generally, personal injury, employment discrimination, and civil rights litigation.  Learn more about Mr. Barry and the rest of our team here or contact us here to setup a free consultation.