"[A] people who mean to be their own governors must arm themselves with the power which knowledge gives."
-James Madison
Wise words from founding father James Madison.  It is for this reason that first amendment protections are perhaps strongest in the prohibition against "prior restrains", or government attempts to prevent speech from occurring.  However, the way the courts examine such cases has fallen behind the technology in the age of the world-wide web and social media.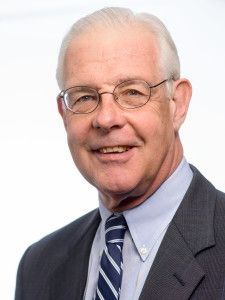 Partner Frank L. Corrado and co-author CJ Griffin discuss these issues in the article "The Use of Prior Restraints on Publication in the Age of Wikileaks", featured in the New Jersey Lawyer Journal June 2017.  The article discusses the current case law and how the same might be applied to a case involving prior restraints against a future disclosure of government information.
Frank L. Corrado concentrates his practice in civil rights and constitutional law, with a special emphasis on the First Amendment. In addition, he practices municipal law, and provides counsel and representation in real estate matters to both developers and individuals.   Read more here.
Download The Full Article