Criminal Justice Reform
An Admirable Goal  & an Uncertain Future
New Jersey's Bail Reform and Speedy Trial Act, which just went into effect as of Monday January 2, 2017, represents a huge change in the way our criminal justice system assesses defendants and determines whether they should be released prior to their trial.  The focus of this new law is assessing the likelihood that a defendant will fail to appear for court rather than the assignment of a cash bail as a precondition of release.  
Rather than assignment of a cash bail, the new system is guided by a computer program's algorithm and the recommendation of the prosecutor.  What does this mean for people charges with crimes in New Jersey going forward?  Listen to Barry.Corrado.Grassi partner Joe Grassi talk about the new law and some of its features here.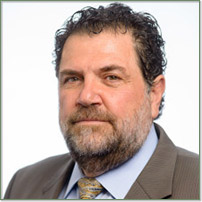 Joseph C. Grassi is double certified by the New Jersey Supreme Court as a civil and criminal trial attorney.  He specializes his practice in criminal and municipal court defense, serious personal injury and wrongful death, civil sexual abuse cases, and civil rights discrimination.  He is an equity partner at Barry.Corrado.Grassi and resides in Wildwood, New Jersey .
Learn More