News
---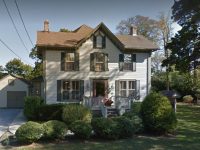 We are happy to announce the addition of two new office locations to better serve the South Jersey community.  Our new locations are: Seaville Office – 498 Kings Hwy, South Seaville, NJ 08246. Linwood Office – 2106 New Road, No. F4, Linwood, NJ 08221. We look forward to continuing to help our clients and the community in […]
Read More....
---
Partner Frank Corrado, Esq. participated in and authored the brief in an appellate victory in the case of Nanticoke Lenni Lenape Tribal Nation v. Hoffman, Docket No. A-2756-15T1.  Therein, the Third-Circuit Court of Appeals reversed the decision of the Federal District Court dismissing the case brought by the Nanticoke Lenni-Lenape Tribal Nation alleging that the State […]
Read More....
---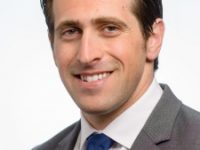 Barry.Corrado.Grassi & Grassi congratulates attorney Chris Gillin-Schwartz, Esq. on his recent win in the New Jersey Appellate Division.  In 5 Perry Street, LLC v. Southwind Properties, LLC, the court agreed with our position that defendant Southwind's last-minute attempt to transfer property to the sole corporate principal was an endeavor to evade the company's debts and defraud our client. […]
Read More....
---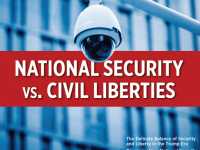 "[A] people who mean to be their own governors must arm themselves with the power which knowledge gives." -James Madison Wise words from founding father James Madison.  It is for this reason that first amendment protections are perhaps strongest in the prohibition against "prior restrains", or government attempts to prevent speech from occurring.  However, the […]
Read More....
---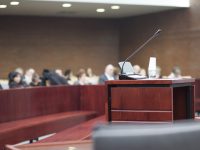 On Wednesday, February 15, 2017, the Appellate Division issued a decision in the case of Heredia v. Piccininni ordering a new trial because the court below failed to conduct full and fair voir dire during jury selection. The Appellate Division agreed with Barry.Corrado.Grassi & Gillin-Schwartz, PC attorney Oliver Barry, who authored the legal brief and […]
Read More....
---
Injuries due to a dangerous condition of property? Attorney Suzanne Pasley gives a brief primer on what a premises liability case is and some quick tips if you or someone you know has been injured in this type of accident. If you or someone you know has been injured as a result of a […]
Read More....
---
Criminal Justice Reform An Admirable Goal  & an Uncertain Future New Jersey's Bail Reform and Speedy Trial Act, which just went into effect as of Monday January 2, 2017, represents a huge change in the way our criminal justice system assesses defendants and determines whether they should be released prior to their trial.  The […]
Read More....
---
Attorneys Chris Gillin-Schwartz and Stephen Barry were honored to receive awards from the Cape May County Bar Association. CHRISTOPHER GILLIN-SCHWARTZ, ESQ. – 2016 Young Lawyer of the Year Award recognizing his contribution to the Young Lawyer Division of the CMCBA. STEPHEN W. BARRY, ESQ. – 2016 Daniel J. O'Hern Award for Professionalism – Nominees for the award […]
Read More....
---
In Cuevas v. Wentworth Group, New Jersey Supreme Court overrules bad precedent and reaffirms the sanctity of jury verdicts against motions for additur and remittitur. This Monday September 19, 2016, in the case of Ramon Cuevas v. Wentworth Group, the New Jersey Supreme Court reversed course on permitting judges to decide motions for addittur and remittitur based […]
Read More....
---
You are hurt in a car accident, either as a driver, passenger, or a pedestrian.  Maybe its your fault, maybe its someone else's fault, maybe its not clear yet.  What happens now? First thing first, take care of your safety and health first.  Get appropriate medical attention!  But this is a legal article and we are […]
Read More....
---