News
---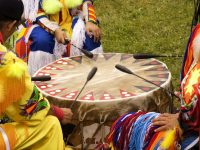 After years of fighting, a New Jersey Native American tribe is once again officially recognized. Attorney General Gurbir Grewal announced Thursday the state settled with the Nanticoke Lenni-Lenape Tribal Nation. As part of the settlement, the state will pay the tribe $2.4 million, and officially proclaim it has recognized the 3,000-member Native American tribe. The state […]
Read More....
---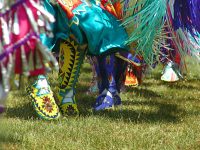 Law360 (November 15, 2018, 2:52 PM EST) New Jersey will affirm its prior recognition of the Nanticoke LenniLenape Tribal Nation as a staterecognized tribe under a $2.4 million settlement over claims that state officials wrongfully repudiated that status and thus caused the tribe to lose federal benefits, the parties announced Thursday. In a deal resolving […]
Read More....
---
Nanticoke Lenni-Lenape Tribal Nation The state of New Jersey officially recognized the Nanticoke Lenni-Lenape Tribal Nation as an American Indian tribe thirty-six years ago, in 1982. State recognition is important to tribes because it affirms that our people and culture are both part of the story of humanity's shared past and that we are present […]
Read More....
---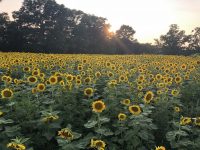 My name is Oliver Barry and I am one of the attorneys at the office of Barry, Corrado, Grassi & Gillin-Schwartz, P.C.  This is a story about my father, Stephen Barry, who is one of the founding partners of the firm.  But this is not really a story about lawyers or the law. When […]
Read More....
---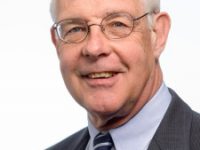 Freedom of Speech is oft considered one of the fundamental and defining freedoms of the United States of America. But the actual contours of the right to free speech is generally poorly understood. In the article "Protecting a Private Employee's Free Speech", published in the New Jersey State Bar Association Employment and Labor Law Quarterly, partner Frank Corrado discusses how New Jersey law and the New Jersey Constitution can provide free speech protection even to private employees speaking on matters of public importance.
Read More....
---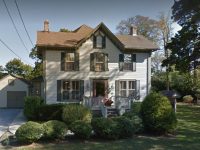 We are happy to announce the addition of two new office locations to better serve the South Jersey community.  Our new locations are: Seaville Office – 498 Kings Hwy, South Seaville, NJ 08246. Linwood Office – 2106 New Road, No. F4, Linwood, NJ 08221. We look forward to continuing to help our clients and the community in […]
Read More....
---
Partner Frank Corrado, Esq. participated in and authored the brief in an appellate victory in the case of Nanticoke Lenni Lenape Tribal Nation v. Hoffman, Docket No. A-2756-15T1.  Therein, the Third-Circuit Court of Appeals reversed the decision of the Federal District Court dismissing the case brought by the Nanticoke Lenni-Lenape Tribal Nation alleging that the State […]
Read More....
---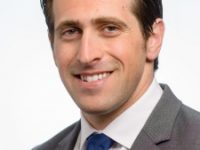 Barry.Corrado.Grassi & Grassi congratulates attorney Chris Gillin-Schwartz, Esq. on his recent win in the New Jersey Appellate Division.  In 5 Perry Street, LLC v. Southwind Properties, LLC, the court agreed with our position that defendant Southwind's last-minute attempt to transfer property to the sole corporate principal was an endeavor to evade the company's debts and defraud our client. […]
Read More....
---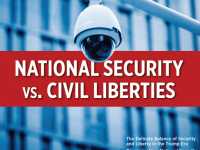 "[A] people who mean to be their own governors must arm themselves with the power which knowledge gives." -James Madison Wise words from founding father James Madison.  It is for this reason that first amendment protections are perhaps strongest in the prohibition against "prior restrains", or government attempts to prevent speech from occurring.  However, the […]
Read More....
---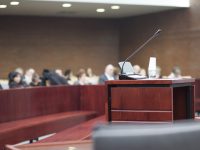 On Wednesday, February 15, 2017, the Appellate Division issued a decision in the case of Heredia v. Piccininni ordering a new trial because the court below failed to conduct full and fair voir dire during jury selection. The Appellate Division agreed with Barry.Corrado.Grassi & Gillin-Schwartz, PC attorney Oliver Barry, who authored the legal brief and […]
Read More....
---